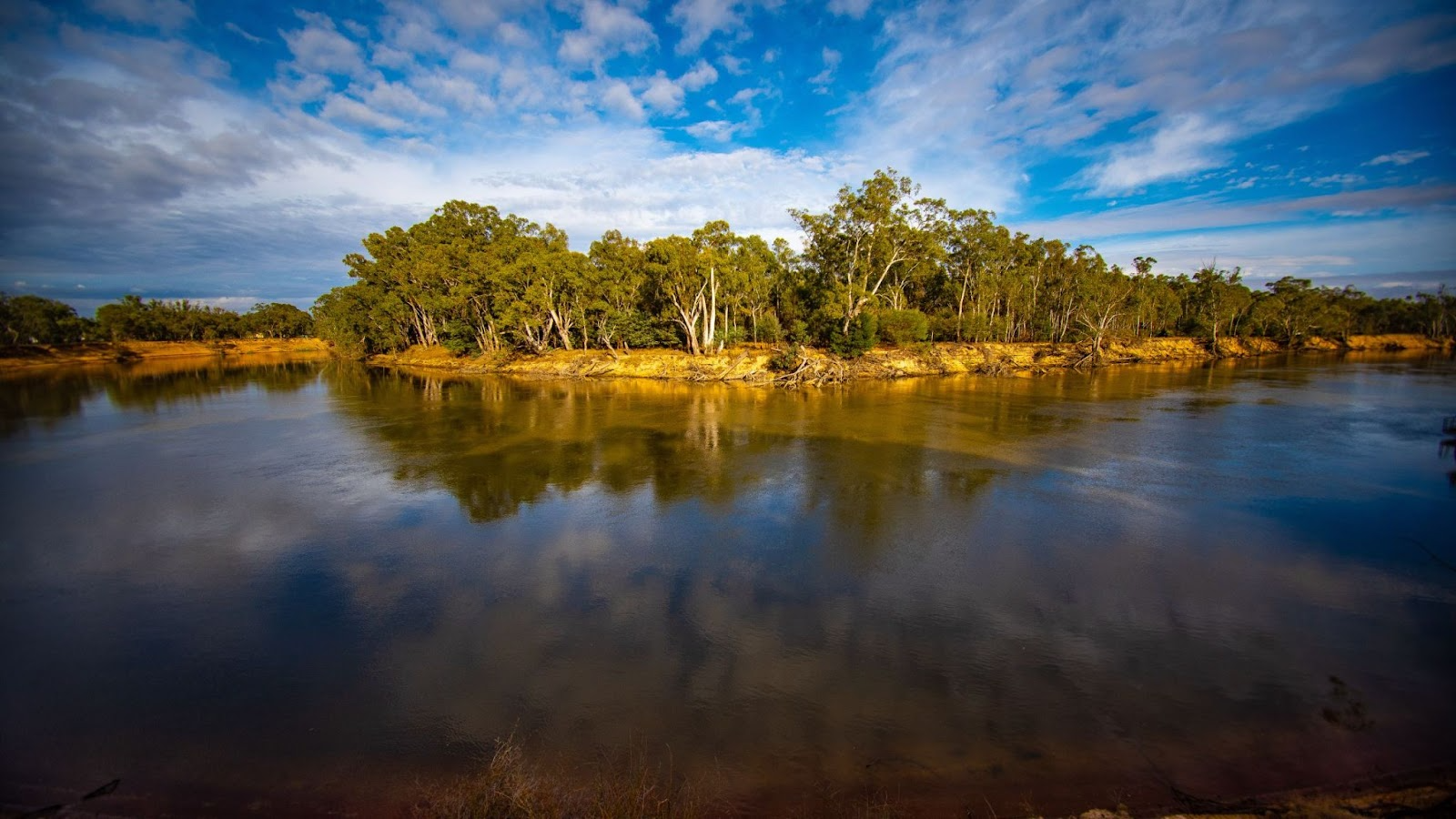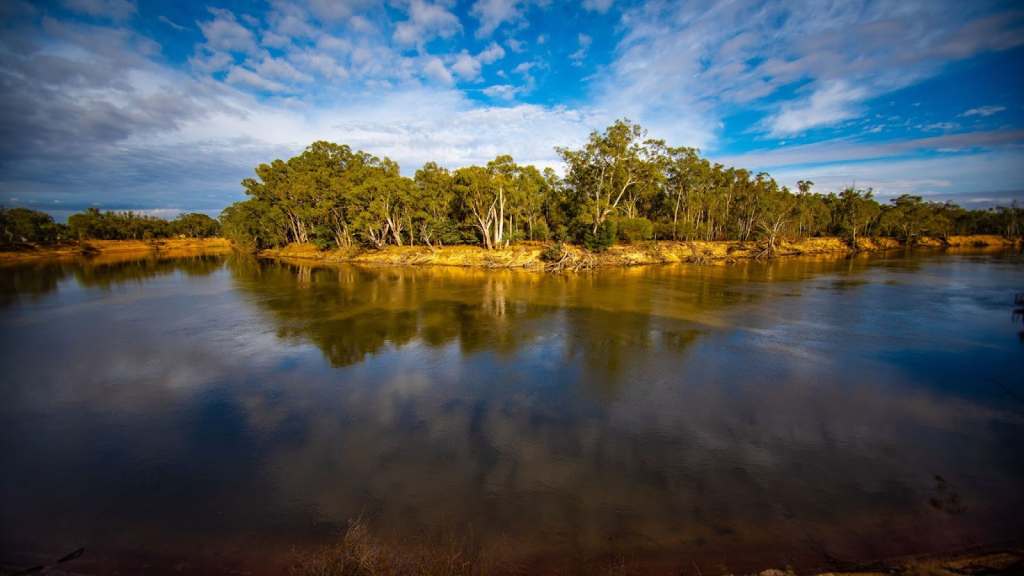 Are you ready to take the plunge and explore one of Australia's most beautiful waterways? The Murray River offers a plethora of holiday experiences like no other, and with this ultimate guide, you'll discover it all. 
From exploring stunning natural features including wild gorges, washes, forests and plains to indulging in some of the best regional cuisine the outback has to offer, there's something for every type of traveller along the mighty Murray River.
We've got your back as you plan for an unforgettable getaway – read on for our top recommendations for activities, accommodations, and more. Start packing those bags now – adventure awaits!
Exploring the Murray River
It's time to set sail on an adventure along the Murray River. Get lost in scenic landscapes and outstanding wildlife as you journey along one of the longest rivers in Australia.
There's an irresistible charm to the region, with breathtaking natural wonders at every turn. Visit the iconic Barmah Forest, home to majestic red gum trees and an array of birds and wildlife. Adventure seekers can go kayaking or canoeing down the Murray, while fishing enthusiasts can cast a line and reel in the day's catch.
For a slower pace, revel in the sights of the historic towns dotted along the riverbanks. The Murray River has something for everyone, and it's waiting for you to explore!
Where to stay
Finding the perfect place to stay can be a tricky task but fear not, we've got you covered! Whether you're a seasoned camper or prefer a bit more comfort, there's something for everyone on this list.
Pitch a tent and embrace the great outdoors at one of the many stunning camping spots available. Or, if you're more of a glamper, opt for a fully equipped holiday park that offers plenty of luxuries to make your stay even more enjoyable.
For those who crave a little luxury, the accommodation options will not disappoint. The possibilities are endless, so get ready for a vacation that ticks all the boxes without breaking the bank.
Eating Out Along the Way
As foodies, we all know that half the fun of a road trip is discovering the little-known gems and local produce along the way. From mom-and-pop diners boasting the best breakfast in town to cosy cafes serving up Instagram-worthy latte art, there's no shortage of culinary delights waiting to be discovered.
And let's not forget the quintessential pub grub, perfect for those lazy afternoon pit-stops. So, why settle for a soggy sandwich when you can indulge in some hearty fish and chips or a mouth-watering burger cooked to perfection?
Whether it's a fancy restaurant with delicious food and wines with a stunning view or a hole-in-the-wall joint with character, eating out along the way is all about the adventure of discovering your new favourite spot. So, get ready to experience the thrill of the unknown and take your taste buds on a wild ride!
Shopping in Murray River Towns
As you stroll through the charming streets of Murray River towns, you'll be awestruck by the abundance of unique and artistic pieces that fill the storefronts. From quirky souvenir shops to elegant art galleries, there's something for everyone in this shopping paradise.
The local artists' work is proudly displayed, showcasing their talent and creativity. And the best part? You can take home a piece of Murray River towns with you, immortalising your memories in a piece of art that will remind you of your trip for years to come.
So why settle for generic souvenirs when you can support local artists and find the perfect addition to your home or wardrobe? Shop 'til you drop in Murray River towns!
Unforgettable Activities
Looking to create unforgettable memories that will last a lifetime? Look no further than the exciting world of aquatic adventure!
Whether you're gliding along gentle rapids in a sturdy canoe, or navigating the twists and turns of a meandering river on a sleek kayak, there's nothing quite like the thrill and excitement of exploring the great outdoors from the water.
And with a wide range of short and full day tours and cruises on the Murray River to choose from, there's something for everyone – whether you're a seasoned pro looking for a challenge, or a first-time paddler just looking to dip your toes in the water.
So why wait? Grab your life jacket, hop in your boat, and let's start exploring the incredible beauty of our world's waterways today!
Tips for Planning Your Trip
Heading out for a Murray River adventure? Get ready for abundant sunshine and plenty of river cruises. While planning your itinerary and booking your accommodation is crucial, packing right is equally important.
Don't forget your sunscreen and a hat to protect yourself from the rays that'll beat down on you. Throw in a swimsuit and comfortable walking shoes too, because you don't want to miss out on a round of water sports or long walks along the riverbanks.
Packing a cooler filled with snacks and drinks will come in handy if you're planning to make various stops along the way. And lastly, don't forget to bring a camera to capture the beautiful scenery and cherish those memories for a lifetime.
With these essentials, you'll be all set to embark on a memorable journey filled with adventure and fun.
Get out in Nature with an Experience on the Murray River
So, if you are looking for the ultimate Murray River adventure, this guide has got you covered. From camping spots and accommodations to the best attractions and activities along the way – our guide has it all!
Get ready to explore the banks of this spectacular river in style! Don't forget to pack your binoculars and a solar-powered charger so you can soak up every beautiful moment on your Murray River holiday.
Head over to our website now to check out more information about our Murray River adventours. We also have amazing offers when you book with us!
If you've got any queries regarding planning your getaway in South Australia, do not hesitate to contact us. We are here to make sure that your dream holiday is picture-perfect! Start by taking a deep breath of fresh air and enjoy your Murray River adventure today.